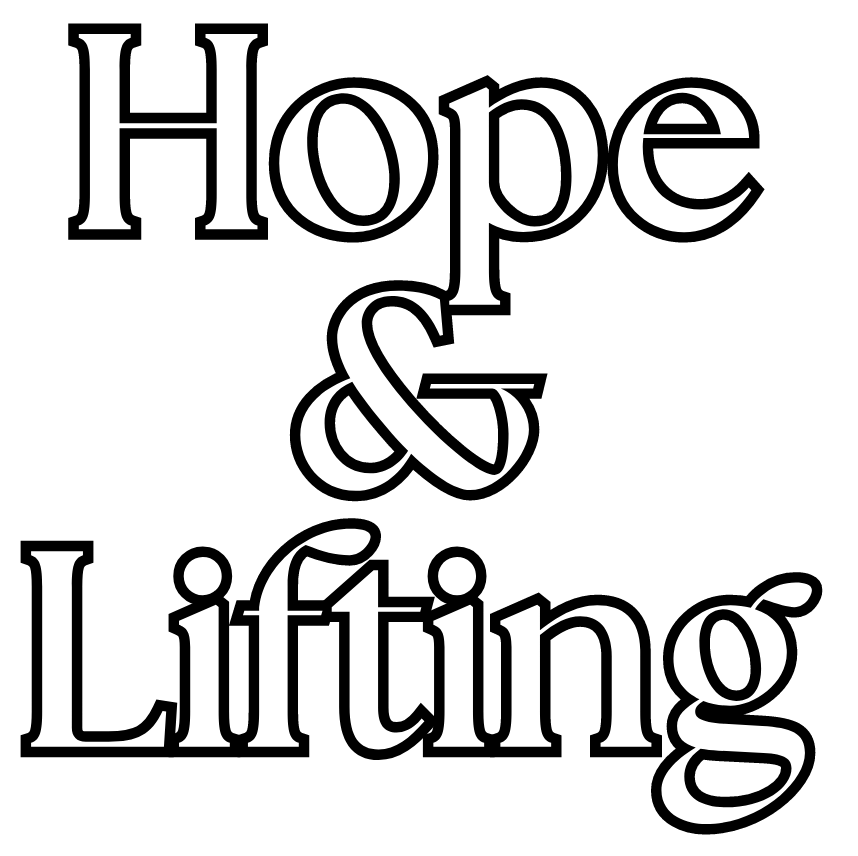 "This will be our reply to violence: to make music more intensely, more beautifully, more devotedly than ever before" are the famous words by Leonard Bernstein after the assassination of JFK. In that spirit, Hope and Lifting features the voices of artists who foster a sense of hope and community in the face of tragedy and adversity.
Our concert opens with Omar Thomas' Of Our New Day Begun which as Thomas writes "honors the nine beautiful souls who lost their lives to the callous act of hatred and domestic terrorism on the evening of June 17, 2015 while worshiping in their beloved sanctuary, the historic Emanuel African Methodist Episcopal Church (affectionately referred to as 'Mother Emmanuel')." At its very core, Of Our New Day Begun, is rooted in the musical traditions of Black American Church, and speaks to a nation searching for community, strength, and hope during a time of incredible grief.
The Thomas is followed by Felix Mendelssohn's Violin Concerto in E minor, featuring world class violinist, Andrew Sords. Mendelssohn was no stranger to social stigmatism. As the grandson of a prominent Rabbi in an increasingly anti-Semitic Europe, Mendelssohn was keenly aware of his lineage despite being baptized Lutheran. The tumultuous dark beginnings of the first movement, which Mendelssohn describes as "giving him no peace", seamlessly morph into a tender introspective slow movement that finally explodes in an effervescent and virtuosic finale. This concerto is not only a tour de force for the violin, but is also a potent sonic journey from uncertainty to celebration.
The evening concludes with Pyotr Illich Tchaikovsky's battle with fate in his Symphony No. 4. Distressed over the whispers and gossip about his sexual identity and recently failed marriage, Tchaikovsky expresses the very depths of his soul, providing a glimpse into his anxieties, tender introspection, and playful interpersonal connections. The finale of this work is a celebration of the exuberance of his own spirit over an inescapable sense of fate. Tchaikovsky shares his feelings about this sentiment in a letter to his patroness Nadezhda von Meck stating, "Reproach yourself, and do not say that everything in this world is sad. Joy is a simple but powerful force. Rejoice in the rejoicing of others."
Omar Thomas: Of Our New Day Begun
Felix Mendelssohn: Violin Concerto
Pyotr Ilyich Tchaikovsky: Symphony No. 4
Purchase your General Admission tickets today. SSO Flex-Passes available for use at this event. Please contact the Salisbury Symphony to reserve your seats.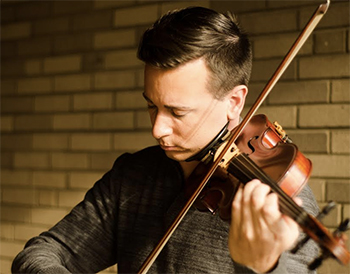 Featuring
American violinist ANDREW SORDS has a celebrated career as a soloist, recitalist, and in performances with his trio. Having appeared with nearly 300 orchestras on 4 continents, Sords has been cited for combining visceral virtuosity with a ravishing tone, while international critics endorse Sords as "a fully formed artist" (Kalisz-Poland News), "utterly radiant" (Canada's Arts Forum), and "exceptionally heartfelt and soulful" (St. Maarten's Daily Herald). Closer to home, ClevelandClassical.com gushed: "the stunner of the afternoon was a breathless but magnificently controlled performance of Beethoven's "Kreutzer" sonata, which Sords charged through with giddy aplomb. Sords impressed with his total command of technique, consummate musicianship and bravura as he tossed off scads of notes and sang out like a diva - he and Eriko Izumida kept the audience in the palm of their hands all afternoon." A 2022 début for Palms Springs Concerts elicited the Desert Sun to enthuse: "[The Sords-Walz-Durkovic Trio's] playing was not just technically superb; it was melodious, resonant, expressive, and passionate. The audience could not stop applauding."
Learn more at www.andrewsords.com
Meet the Conductor Candidate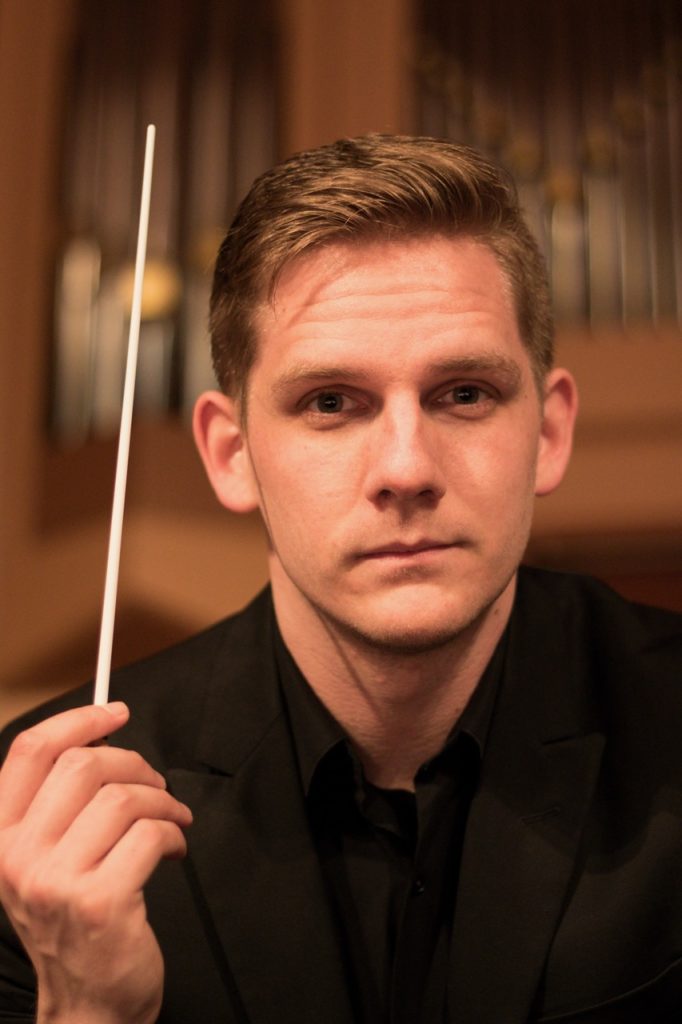 Meet the Cadidate
Community Gathering Hosted by Trinity Oaks
728 Klumac Road - Salisbury, NC
Time: 2:00 to 3:00pm
Date: May 14, 2023
Daniel Wiley is quickly becoming a notable young conductor on the rise, having made guest appearances with the Denali Chamber Orchestra, Meridian Symphony, Equilibrium Ensemble, Boise Philharmonic, Abilene Philharmonic, London Symphonia, Windsor Symphony Orchestra, Windsor Abridged Opera, University of Windsor's Wind Ensemble, University of North Florida's Opera Department, and the Cincinnati Ballet.
In the fall of 2022, Daniel joined the Cincinnati Symphony Orchestra and Pops as an Assistant Conductor, where he is responsible for conducting and covering a wide variety of concerts as well as working with the Cincinnati Symphony Youth Orchestras.
Prior to his tenure in Cincinnati, Daniel has held numerous conducting posts including: Assistant Conductor of the Jacksonville Symphony, Music Director of the Jacksonville Symphony Youth Orchestras, Associate Conductor of the Windsor Symphony Orchestra, Music Director of the Windsor Symphony Youth Orchestras, Music Director of the Windsor Symphony Community Orchestra, Wind Ensemble Conductor at the School of Creative Arts at the University of Windsor, Education Conductor/Consultant for London Symphonia, Conductor for the Windsor Abridged Opera Company, Music Director of Texas Academy of Mathematics and Science Youth Orchestra, and Assistant Conductor for the Meridian Symphony Orchestra.
During the pandemic, Daniel was instrumental in expanding the Windsor Symphony's educational footprint, by creating a digital education concert series which includes 12 hours of interactive music curriculum for schools. Lauded as "an exemplar of impassioned and outstanding pedagogy" (Dr. Ken Montgomery, Dean of the Faculty Education, University of Windsor) and recognized in the Ontario Provincial Parliament as an example of how an orchestra can change lives through music even during a time of unprecedented uncertainty, this program to date has served over 123,000 students across the United States and Canada.
In 2019 Daniel was the second prize recipient of both the Smoky Mountain International Conducting Institute and Competition and the Los Angeles International Conducting Competition. Daniel has also spent time conducting new music ensembles, including the Musicbed Music and Film Corporation based in Fort Worth Texas, as well as participating in the Composing in the Wilderness program as part of the Fairbanks Summer Arts Festival in Fairbanks, Alaska. With this program, Daniel has conducted numerous premieres in Denali National Park.
As a former public school music teacher, Daniel has a unique passion for music education, and frequently donates his time as a guest clinician to support students and teachers in music programs across North America.
Join us for an enlightening pre-concert talk in the elegant Crystal Peeler Lounge before the concert--at 6:45pm!
Dive deep into the evening's repertoire as our conductor candidate offers unique insights into the music that will be performed. Discover fascinating details about our guest soloists and get acquainted with the conductor helming the night's performance.
Whether you're a seasoned concertgoer or new to the symphony, these talks are a perfect way to enhance your concert experience. By understanding the background, stories, and intricacies behind the pieces and personalities, you'll listen with a richer perspective.
Gather, learn, and prepare for an unforgettable evening of music. Don't miss out on this opportunity to connect with the heart and soul of each concert!
See you there!
After the show:
Following the exhilarating sounds of the orchestra, we invite you to the elegant Crystal Peeler Lounge for an exclusive post-concert reception. This is a wonderful opportunity for every music lover to mingle, converse, and share their concert experiences!
Engage in enriching conversations with our talented conductor, the mesmerizing soloists, and the skilled musicians who brought the evening's music to life. Whether you're curious about a particular piece, instrument, or simply want to express your appreciation, this is your chance to connect directly with those behind the performance.
Celebrate the magic of music, discuss your favorite moments, and immerse yourself in the post-concert glow in the company of fellow enthusiasts and the orchestra's stars.
Join us and make your concert night truly memorable!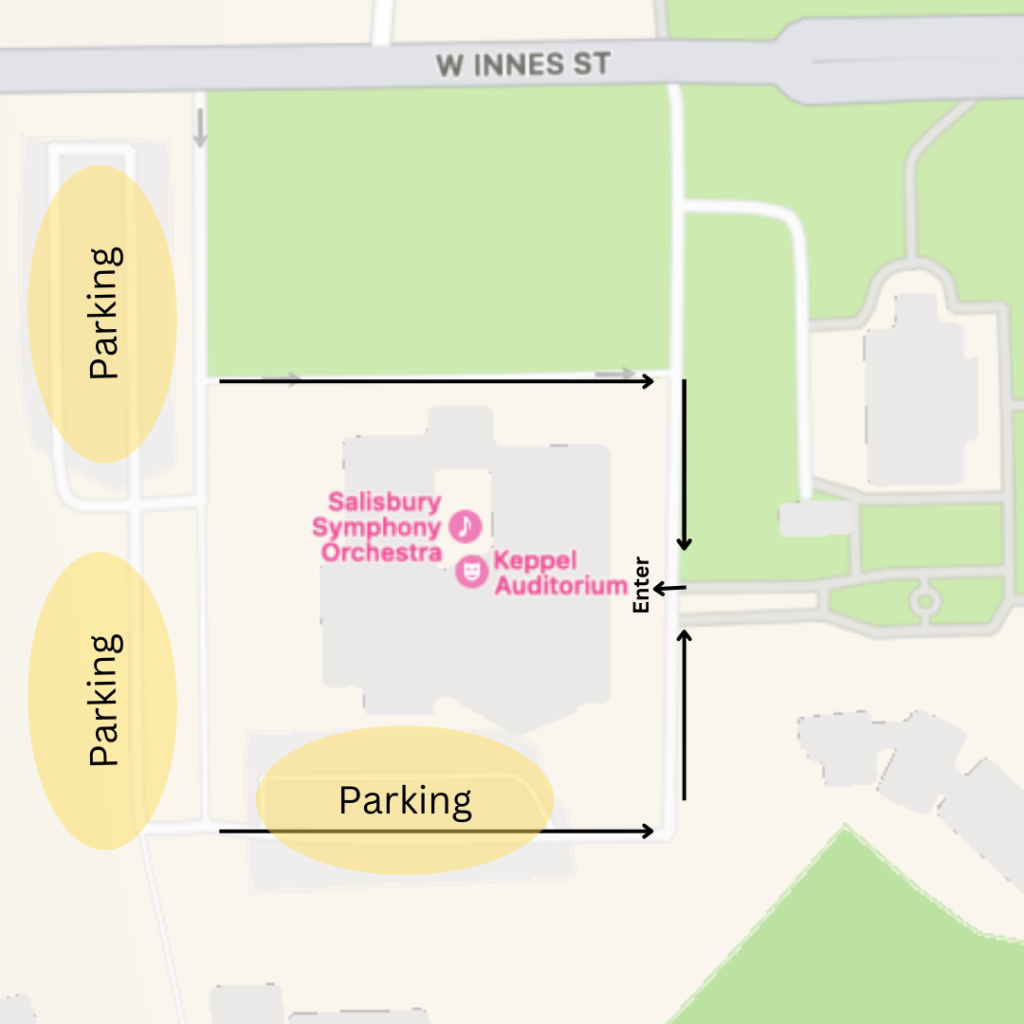 Keppel Auditorium, Catawba College
2300 West Innes Street Salisbury, NC 28144
Directions to Catawba College:
Exit Interstate 85 at Exit 76 for Innes Street. Head west on E Innes Street for approximately 2.6 miles. Catawba College will be on your right at 2300 West Innes Street.
Parking:
Parking is available around the building. Special cones in front of the portico are typically reserved for the differently abled. Please alert a public safety officer to your need upon arriving to have a cone removed. The main entrance and box office to Keppel Auditorium is located on the North Side of the building. The handicap entrance is located on the West side of the building between Crystal Peeler Lounge and Hedrick Theatre. Please note: Tickets are required for entry and are only sold at the North Side entry point.