Stars and Space features contemporary and classic works depicting the epic beauty and mystery of celestial bodies through orchestral music.
Jessie Montgomery and Missy Mazzoli are two of the most important composers writing for orchestra today.   Jessie Montgomery's Starburst features "exploding gestures" and "gentle fleeting melodies" to depict newly formed stars, while Missy Mazzoli's Sinfonia (for Orbiting Spheres) is "music in the shape of a solar system" with twisting musical, orbiting loops.  
Holst's The Planets leads listeners (and performers) through the powerful "astrological significance of the planets" with grand orchestral colors and even an invisible chorus of female voices.   The Planets has impacted many composers and works, serving as inspiration for John Williams' score to Star Wars, and often referenced in popular culture.  This program promises to take you on an otherworldly sonic adventure! 
Purchase your General Admission tickets today. SSO Flex-Passes available for use at this event. Please contact the Salisbury Symphony to reserve your seats.
Meet the Conductor Candidate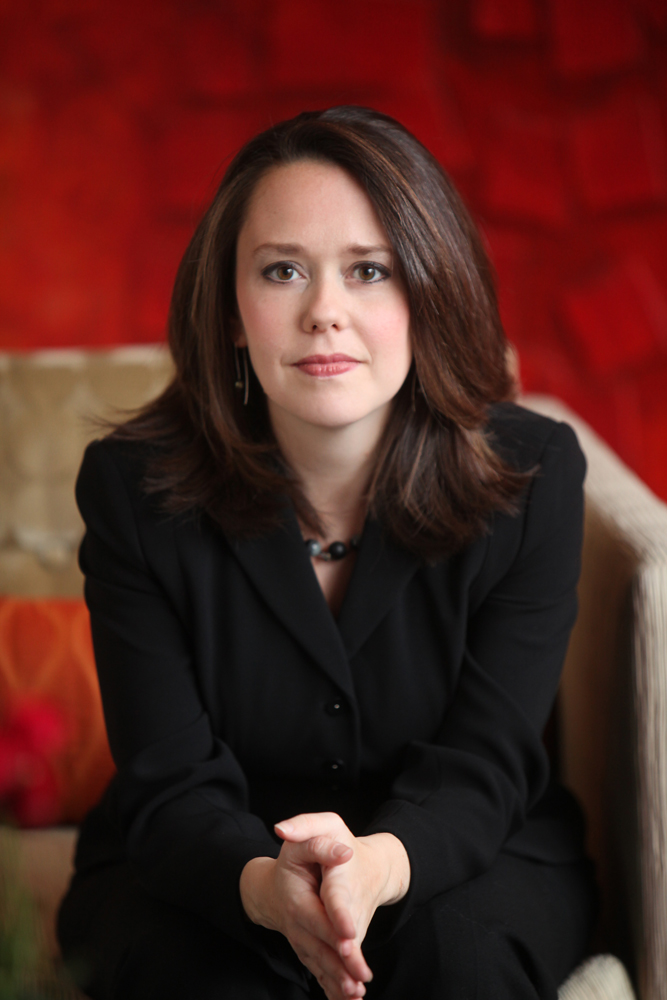 Meet the Candidate
Community Gathering Hosted by Trinity Oaks
728 Klumac Road - Salisbury, NC
Time: 2:00 to 3:00pm
Date: January 16, 2024
Named "Best Classical Conductor" by the Nashville Scene, Kelly Corcoran is Artistic Director & Conductor of Intersection, a contemporary music ensemble now in its 9th season in Nashville. Corcoran founded the Nashville Philharmonic Orchestra and conducted the Nashville Symphony in hundreds of performances for nine seasons as Associate Conductor and Director of the Symphony Chorus. She has guest conducted many major orchestras including The Cleveland Orchestra, the Atlanta, Detroit, Houston and National Symphonies and orchestras in Argentina, England, Germany, Czech Republic, Spain, Mexico and Chile. Corcoran has worked with artists such as Bela Fleck, Leslie Odom Jr. and Amy Grant and conducted National Geographic's Symphony for our World international tour.
A graduate of Boston Conservatory and Indiana University, a proud alum of the Taki Alsop Conducting Fellowship, the New World Symphony and the Lucerne Festival with Pierre Boulez, her primary mentors are Leonard Slatkin and Marin Alsop. Additionally, Corcoran is on the music faculty at Middle Tennessee State University and Lipscomb University and is proud to serve on the Advisory Council for Music Makes Us (supporting music education) and Nashville's Health Equity Workgroup. Kelly recently completed her Master of Public Health (MPH) in Health Behavior from the University of Alabama at Birmingham and is interested in the role of the arts in building health in our communities. She currently is a Social Scientist working at the Music Cognition Lab at Vanderbilt University Medical Center. She is also passionate about exploring innovative models for making and sharing classical music.
Learn more about Kelly at www.kellycorcoran.net
Join us for an enlightening pre-concert talk in the elegant Crystal Peeler Lounge before the concert--at 6:45pm!
Dive deep into the evening's repertoire as our conductor candidate offers unique insights into the music that will be performed. Discover fascinating details about our guest soloists and get acquainted with the conductor helming the night's performance.
Whether you're a seasoned concertgoer or new to the symphony, these talks are a perfect way to enhance your concert experience. By understanding the background, stories, and intricacies behind the pieces and personalities, you'll listen with a richer perspective.
Gather, learn, and prepare for an unforgettable evening of music. Don't miss out on this opportunity to connect with the heart and soul of each concert!
See you there!
After the show:
Following the exhilarating sounds of the orchestra, we invite you to the elegant Crystal Peeler Lounge for an exclusive post-concert reception. This is a wonderful opportunity for every music lover to mingle, converse, and share their concert experiences!
Engage in enriching conversations with our talented conductor, the mesmerizing soloists, and the skilled musicians who brought the evening's music to life. Whether you're curious about a particular piece, instrument, or simply want to express your appreciation, this is your chance to connect directly with those behind the performance.
Celebrate the magic of music, discuss your favorite moments, and immerse yourself in the post-concert glow in the company of fellow enthusiasts and the orchestra's stars.
Join us and make your concert night truly memorable!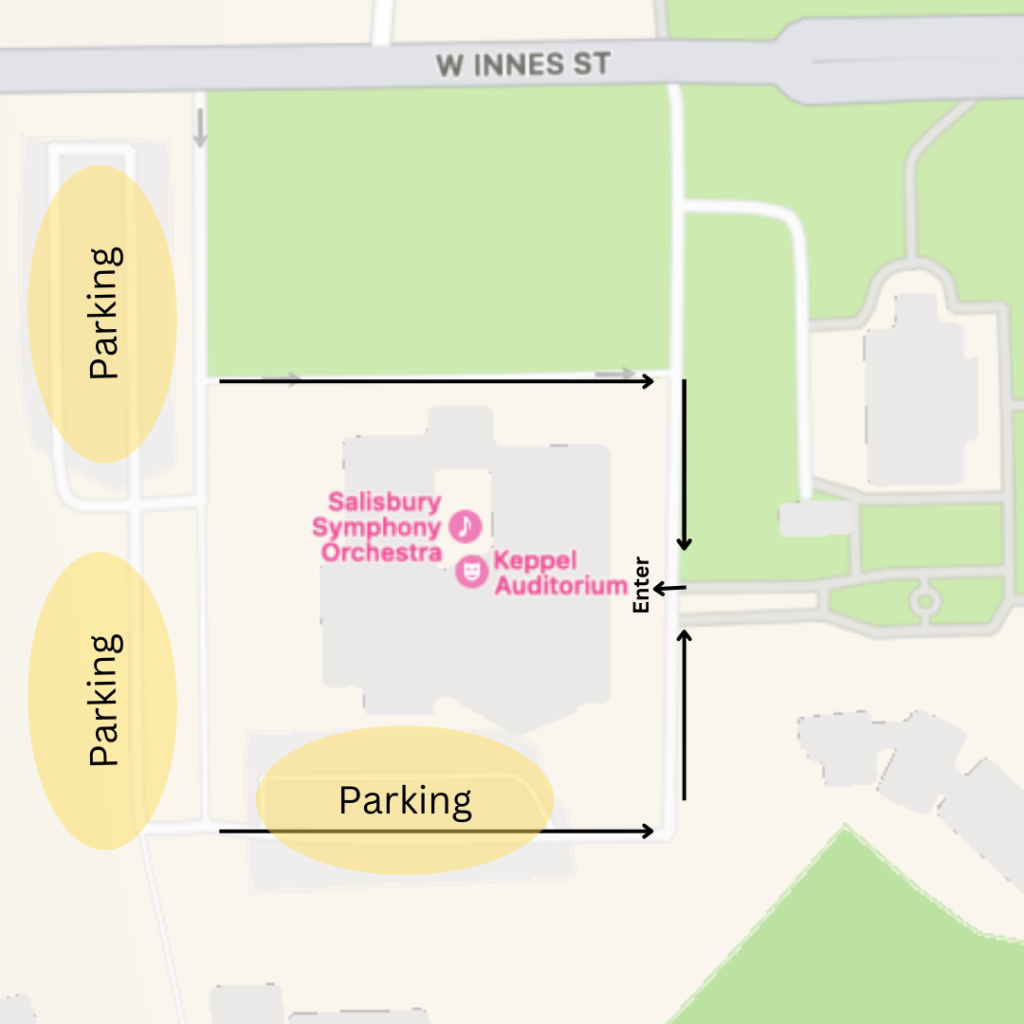 Keppel Auditorium, Catawba College
2300 West Innes Street Salisbury, NC 28144
Directions to Catawba College:
Exit Interstate 85 at Exit 76 for Innes Street. Head west on E Innes Street for approximately 2.6 miles. Catawba College will be on your right at 2300 West Innes Street.
Parking:
Parking is available around the building. Special cones in front of the portico are typically reserved for the differently abled. Please alert a public safety officer to your need upon arriving to have a cone removed. The main entrance and box office to Keppel Auditorium is located on the North Side of the building. The handicap entrance is located on the West side of the building between Crystal Peeler Lounge and Hedrick Theatre. Please note: Tickets are required for entry and are only sold at the North Side entry point.