Music Director and Salisbury Symphony Conductor David Hagy has led the orchestra since January of 1988, and has achieved a reputation for developing and expanding the orchestra's repertoire as well as bringing some of the most talented musicians and soloists from across the Piedmont to perform with the orchestra.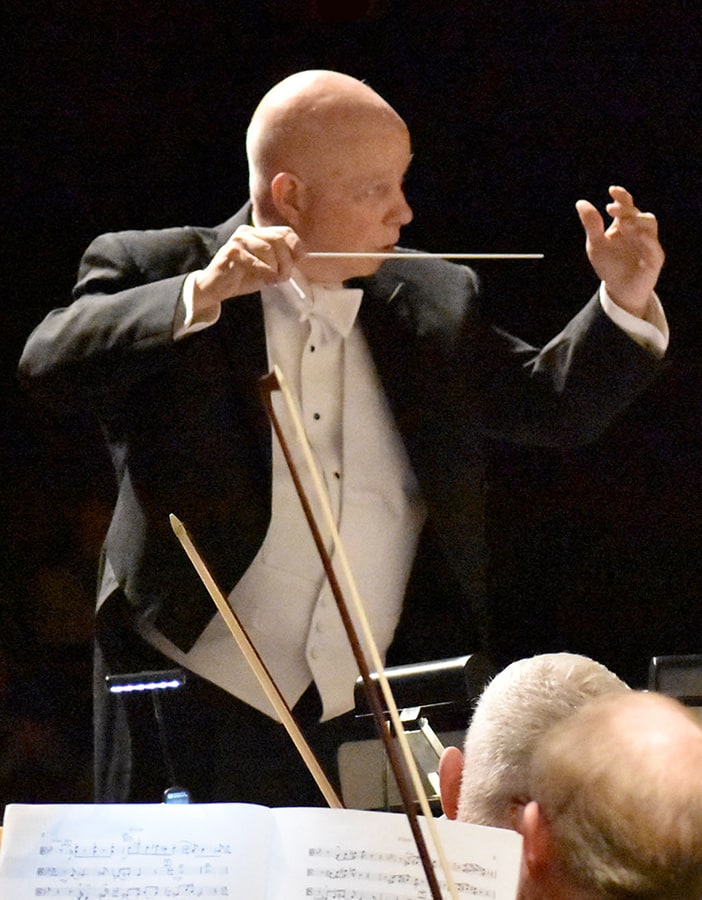 David Hagy was instrumental in the creation and development of the annual free summer outdoor concert entitled "Pops at the Post" which in 2011 won a "Best Event" award from the statewide organization, North Carolina Main Street. Beginning in 2007, he helped to establish the production of the Nutcracker Ballet here in Salisbury as an annual performance in collaboration with the Piedmont Dance Theater.
Hagy received his Bachelor of Music in violin performance from Indiana University in 1977 and received his doctorate in 1992 from Yale University where he was a student of Otto-Werner Mueller. While in Connecticut he served as an assistant conductor of the Philharmonia Orchestra of Yale, the International Music Program of the North Carolina School of the Arts, and the Norwalk and Stamford Symphonies; conductor of the Western Massachusetts Youth Orchestras; and guest conductor with the Omaha and Indianapolis All-City Orchestras.
During his tenure in Salisbury Mr. Hagy has served variously as the assistant conductor of the Greensboro Symphony Orchestra, the music director of the Greensboro Symphony and Winston-Salem Symphony Youth Orchestras, and guest conductor of the Gulf Coast Symphony, the New York All-State String Orchestra (2013), the "Music in May" Festival in Portland, Oregon (2014) and the West Virginia All-State Orchestra (2017). He has also directed music for over forty productions of the Catawba College Theatre Arts Department, the Piedmont Players, and the Wake Forest University Theater Department.
In addition to his work with the Salisbury Symphony, he currently serves as the Orchestra Director at Wake Forest University in Winston-Salem.